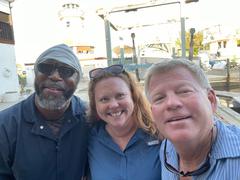 At Punta Gorda Marina our technicians take care to provide customers with high quality, personalized service to fit the unique needs of every vessel. Our staff members are professional, courteous and ready to help you today.
We provide long-term storage that is billed monthly for boats of any size. Boats are stored on land outside in our rear storage lot that is removed and not visible from the road.
We also have space in water dock storage. Boats 25 feet and under can be stored at these docks. There are no hook-ups at the dock, but water is accessible by hose for rinsing off your boat after use.
If you have any questions concerning deliveries, pick-ups or prices, please don't hesitate to contact us. Our friendly customer service staff will help find the best solutions for you.