Welcome to the Best Boatyard in Punta Gorda
Punta Gorda Marina offers full service for outboards, inboards, I/Os, diesels, gelcoat and fiberglass work, as well as antifouling and hullside painting and detail work. We can accommodate surveys and inspections, long term storage and haul-outs with our 15 and 35-ton lifts. We look forward to meeting you and servicing your boat!
After being part of this community for almost 40 years, Punta Gorda Marina is proud to announce that the Woolston family is managing the marina again.
Come see Stacy and staff with your maintenece, repair and storage needs. Stacy Calvino, David Bolyard and Ricardo Strachan are known in the community for their expertise and exceptional service!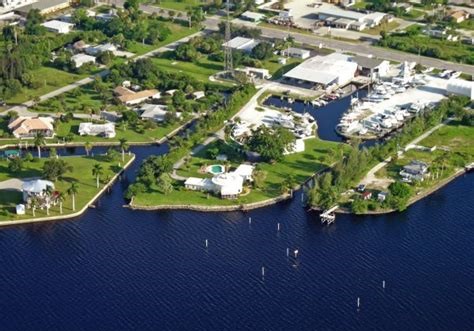 We are located on the beautiful Peace River between the Hwy 41 and I-75 bridges:
25096 Marion Ave
Punta Gorda, FL 33950
(941) 639-2750
Hours: Mon – Fri, 8:00am – 4:00pm
DIRECTIONS
By land: from I-75 exit 164, turn left (west), continue for one mile, we are on the right-hand side of the road.
By water: From Charlotte Harbor, pass under the 41 bridges and once you have cleared the power lines put a 090 or east heading on your compass. We have a marked channel starting with marker 1 going up to 14. There is a Punta Gorda Marina sign on the 3rd set of markers.
"Family owned yard offering two travel lifts and full service from bottom paint to major repairs . Doesn't matter how busy it is, the owner will come out and make sure I'm all set and ask if I'm comfortable with my load, they want to make sure my clients get their vessels where they are going safely."
– JC Marine Services of SWFL
"If you need boat repairs, they can do it. Very friendly and professional. I'll be there again for any marine needs. Thanks for the great help and advice!"
– Brian Cook
"Good hometown marina. Friendly staff, owner is on site."
– Marcus Shore
"Super helpful, professional staff! Very clean and organized! Visit them for your boating needs."
– Kevin Mackey